It's an honor and a pleasure to start the new year as a member of NAIWE's Board of Experts, especially with networking as my area of NAIWE expertise. As many of you know, I'm a long-time passionate believer in networking, as evidenced by the many professional associations and online communities of colleagues that I belong to, along with the Communication Central "Be a Better Freelancer"® conference that I host every year. Even more important to the concept of networking is that I'm far more than what I call a "checkbook member"—I don't just pay dues and wait for the membership to do something for me; I'm active and visible in every group I belong to (yes, it's OK to end a sentence with a preposition).
For organizations such as the Editorial Freelancers Association (EFA), Society of Professional Journalists (SPJ), ACES-The Society for Editing, Greater St. Louis Association of Black Journalists (GSLABJ), International Association of Business Communicators (IABC), Association of Independent Information Professionals, Association for Women in Communications (AWC) and National Association of Independent Writers and Editors (NAIWE), I do everything from write for and edit newsletters to  present webinars, workshops and conference speeches; write booklets; contribute to online conversations; manage and update websites; organize events, etc. That may seem like a lot of work, but I enjoy it (I'm the poster child for extroverts) and it means that I'm constantly learning from, not just sharing knowledge with, colleagues at all levels of professionalism. Even better from a professional success standpoint, it means I become visible and known within these groups, which often leads to being hired or referred for projects. I even make a few bucks from some of these activities in and of themselves.
In addition to the professional advantages of networking, I've also made great friends through many of these organizations and found resources that have made my work life easier, more diverse and more interesting.
My point is that networking is a two-way process. You don't get much, if anything, out of joining an organization or group and waiting for it to do something for you. When you engage in genuine networking, the group benefits you in a number of ways, many of which can be quantified in terms of income and renown. Do keep that in mind as NAIWE makes it possible to do more for ourselves and each other in this new year.
Here's to a successful, profitable, enjoyable year of writing, editing, and networking for all NAIWE members. To coin a version of a popular phrase, may we live well and prosper!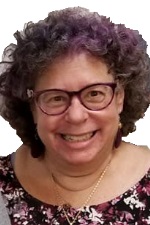 Ruth Thaler-Carter has been a full-time freelance writer, editor, proofreader, and desktop publisher for more than 30 years. She has been published locally, regionally, nationally, and internationally in, and does editing and proofreading for, publications, websites, service firms, and businesses. She sold her first freelance articles when she was still in high school. Renowned as a skilled networker, Ruth is a newsletter editor, publication author, speaker/presenter, blogger, program host or planner, and chapter leader. In 2006, Ruth launched the Communication Central "Be a Better Freelancer"® annual conference to help aspiring and established freelancers find greater success and connections with colleagues. Ruth received the Philip M. Stern Award of Washington (DC) Independent Writers for service to freelancers; the Writers and Books Big Pencil Award for teaching adults and contributions to the literary community; EFfie awards for writing, editing, and newsletters; and the APEX award for feature writing. Ruth was also the IABC/DC Communicator of the Year.