Your best resource to market your book is you. Reach out to the people you know and those they know. Your book will get discovered if you market your book using these 32 tools:
Facebook
LinkedIn
Google+
Twitter
Pinterest
Website
Email
Business card and name
Logo
Directories and lists to sell to
Your blog
Other bloggers
Skype
FreeConferenceCall.com
Texting
YouTube
Facetime
Webinars
Podcasts
Apps
FourSquare
AroundMeApp.com
TimeTrade.com
EmailFinder.com
SalesForce.com
Spokeo.com
GoToMeeting.com
Webex.com
FreeScreenSharing.com
SurveyMonkey.com
Zoomerang.com
KwikSurveys.com
Good luck!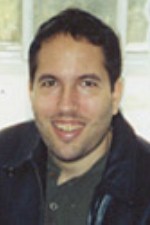 Brian Feinblum is the chief marketing officer of Planned Television Arts (rebranded as Media Connect), the nation's largest and oldest book promotions firm. Brian has worked in the promoting industry since 1989 and has worked with clients of varied professions such as magician David Copperfield and best-selling author Og Mandino.