While my company does a technical proof of the layout as part of the formatting service we offer, we don't do copyediting/proofing. The danger in proofing someone else's work is that oftentimes, what may appear wrong to me is exactly what the author intended, so as a practice we never change what format or convert. Here's what I suggest (which is always in flux based on client feedback).
One thing most writers agree on is that you can't be trusted to edit your own work.
Editing is a very subjective role, and I've found that one author will love an editor that another author hated. The workload an editor has, as well as the deadline to complete the work, will often impact the quality of work.
I find that Word, Google Docs, and Grammarly all catch different errors and you may find it a worthwhile effort try all three just to see the difference.
Writer's Digestoffers a service through their pool of editors at $2/page.
You might also want to check out the Hemingway
A client told me about WhiteSmoke, but I haven't used it yet.
Some Final Thoughts
Proofreading can't be rushed! If you rush an editor, the quality of the work will be affected.
When you advertise for an editor, often the only responses you get will be people who are available, and you have to ask yourself, if they are good, why are they available? Referrals are always the best way to go.
You can always release your second edition at a later date, but always put your best work out first, because you run the risk of a bad review that will stick with the book even after you fix the problem. You may have great content to offer, but lack of editing may become an obstacle to many readers.
I always recommend an author get a printed proof because so many errors don't become evident until you see it in print, I believe it really has to do with how the brain works.
Grammarly
Grammarly is quickly becoming an indispensable technology for all writers—I can't imagine the hours of rework that we could have avoided if every author used Grammarly before sending us their manuscript to format!
Here's a video I made for a client to show it in action.
There's also an MS Word Add-in (if you are on a PC), but only use it when you go into final proofing because it removes the undo function!
If you are on a Mac, you'll need to copy and paste into their web editor to use the MS Word Add-in.
Hope that helps!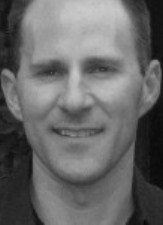 Authorpreneur Brian Schwartz is the creator of the award-winning 50 Interviews series. More than 500 authors have trusted Brian and his team to publish their work. The mission of Brian's practice is "to bridge the gap between self-publishers and traditional publishing by applying the proven strategies and techniques of successful independent publishers." To meet this objective, Brian launched AuthorDock in 2016 to provide authors an all-in-one secure portfolio management tool to manage deadlines, extended teams, and critical resources. Brian is also the developer of PubWriter, a click-to-publish publishing platform used by authors to create their own web hubs for publishing, promotion, and sales.