Although book publishing may feel it needs a bailout, there is good news about the business of information and entertainment.
According to a Wall Street Journal article of May 9, 2011, six of the 12 most compensated CEOs in the nation come from companies involved in creating or distributing intellectual content, namely television stations, cable companies, and satellite TV, and a movie house. Here's a look at the compensation for 2010's elite:
1 – Viacom CEO Philippe Davman $84,328 million
3 – CBS CEO Les Moonves $53,881 million
5 – Direct TV CEO Michael White $32.635 million
8 – Disney CEO Robert Iger $27.219 million
10 – Time Warner CEO Jeffrey Bewkes $26,012 million
12 – Comcast CEO Brian Roberts $24,950 million
Is this a sign that one can still make money with information? I didn't see any magazine or book publishing CEOs on the list of the top 20, but maybe that's more of a reflection of how the industry pays its top hat rather than as an indication of the industry's health. Not sure.
But the bigger question arises: Can the creators of content make good money, however you define "good money"? How many bloggers are making money? What do journalists get paid? Are most authors making money? There are companies getting rich off of content, through private stock sales and advertising such as Facebook, but the writers of its content are you and me and we work for free.
There are companies that peddle content, such as Amazon, and they are doing well. There are search engines that organize existing content that they don't pay for, like Google, and they are making billions of dollars. But what about the individual who writes well, does original research, and performs at a high level in the crafting of ideas and sharing of information? Is he or she making enough to earn a decent living?
The New York Daily News reported on a branding study issued by a marketing firm, Millward Brown. They identified the top 10 brand values. Not surprisingly, six in 10 top brands are technology and telecom companies. That's where the money is at. Just look at Google, Apple, IBM, Microsoft, AT&T, and China Mobile. They produce gadgets, move information, or provide a service for users to create and transport information.
Maybe instead of blogging, writers should just invest in the stocks of the information-peddling companies. It may be the best way to earn money off of information, since the creation of information doesn't seem as valued.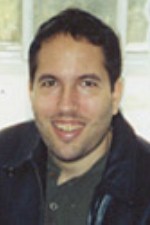 Brian Feinblum is the chief marketing officer of Planned Television Arts (rebranded as Media Connect), the nation's largest and oldest book promotions firm. Brian has worked in the promoting industry since 1989 and has worked with clients of varied professions such as magician David Copperfield and best-selling author Og Mandino.