When I first got back into freelance writing, I spent little effort marketing. I called my sources at companies I'd covered at my staff-writing job at a local business journal and let them know I was freelancing, and it kind of rolled from there.
I called a couple of local magazines, pitched them, and got assignments. I answered an ad and found myself writing web content for a $1 billion corporation.
Looking back, it was a golden time. My career ran easy, like water flowing downhill. It never occurred to me it wouldn't always be like this.
Then came early 2009, and the downturn started to really take hold. My editors began getting laid off, publications changed, and companies stopped developing content.
I realized I needed to get out there and market myself more aggressively. I needed to make new connections and find new clients.
At first I thought, "Ugh!" I'd never really sold anything to anyone. But over time, I kind of got hooked on the marketing side of my business. I discovered that in a weird way, it's fun. No, I'm not kidding.
Now, I enjoy this side of my business, too—maybe not as much as I do writing, but marketing is no longer a dreaded chore for me.
You can learn to love marketing, too. Here are my tips:
Keep the online job-ad searching to a minimum. At first I wasted hours a day browsing the online job ads, before developing a system for scanning them fast. Now, if I'm looking over online ads, I only take time to reply to the best prospects. Generally, online job ads are not a source of high-quality leads, so limit your time here, and free up more time for better marketing methods.
Learn more about marketing. If you don't know a lot about marketing, learn. Take a class. Read a book. This is not mystical knowledge. The information you need is out there.
Develop a marketing plan. Don't go in a million directions at once. Take a 3–6 month period, decide what you're doing, and then consistently do it.
Meet live humans. Whether it's in-person networking, cold calling, or informally schmoozing up shopkeepers in your town, remember that computers won't give you a writing gig—only people. If networking makes you nervous, relax, you can learn how to do it.
Try different methods. I have done in-person networking at a half-dozen organization events, some cold calling, sent queries, answered job ads, used LinkedIn features, promoted my writing on Twitter, built my presence in natural-search results for keywords, and more. See what works for you.
Approach it like a scientist. Think of your marketing as an experiment. Track what you do and evaluate the results. This helps you take a little bit more dispassionate attitude toward putting yourself out there.
Think of it as a game. Instead of feeling vulnerable and scared, try to detach yourself emotionally from the process. Think of it as a game of Chutes and Ladders. You go here and there, rolling the dice, trying different moves. When you get a win, it's like Yahtzee.
Be impervious to rejection. Learn not to take it personally when you don't get a gig. Seriously. You want to drop that attitude. It's just business. Have a businesslike approach to marketing.
Persist. This is the most important thing to know. Sending one query letter is not a marketing plan, it's a waste of time. Know that you will likely have to go hard at it on marketing for at least several months before you start to see the results you want. I had a revealing conversation with one writer online about a strategy I used that won me a great, $1-a-word new client. She said she'd tried that once and it hadn't worked. I said, "Oh. I tried it 30–40 times, and it worked once." Moral: The persistent marketer gets the gig. So keep going, if you're serious about writing for a living.
I marketed aggressively—like mad, really—for about 18 months straight, gradually rebuilding my customer base until I became fully booked. Now, I'm able to drop clients and pick and choose the ones I want to work with again. It feels great, and I know marketing got me here.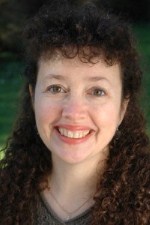 Carol Tice is a freelance writer who focuses on writing and ghostwriting business books and e-books. She's written for Delta Sky, Forbes, Entrepreneur, Seattle Magazine, Costco, American Express, Shopify, Freshbooks, and many others. Carol founded the award-winning Make a Living Writing blog in 2008, which has been repeatedly named to Writer's Digest's Top 101 Blogs for Writers list. It now offers over 1,000 free posts on how to break in and grow your writing income. Her Freelance Writers Den learning and support community was founded in 2011 and has over 1,000 members. Carol has taught over 20 online courses and self-published 10+ e-book titles for freelance writers. She's also the author/coauthor of two traditionally published business books for entrepreneurs.