A lot of people think ghostwriting means conducting research, writing blogs/papers/books, and putting someone else's name on the work.
Yes, some people do that. We call it old-school ghostwriting, the kind that fell out of favor with a resounding thud in the early 2000s as far as medical-journal articles and scholarly books were concerned. Quite a few blog and business ghosts still operate that way. So do some journalists and freelance writers who "troll for dollars," as one of my students used to say, to cover their rent. We've all been there, haven't we? Writing may not be as lonely as it was once portrayed, but it's still one of the more poorly paid artistic endeavors.
Others believe ghostwriting is about using an author's ideas to create a book in the writer's own polished voice and style. They expect "with" or "and" or "as told to" bylines, secondary copyright credit, and 50% or more of the book's earnings. Even less, if they're insecure about their abilities or the author captures the one-up position at the get-go. More if they're the one who captures that one-up position at the beginning of the relationship. Beginnings are important.
Legally and literarily, though, those writers are perceived by industry insiders as co-authors or collaborators rather than ghostwriters. As emotionally, psychologically, intellectually, and financially invested in the project as the author, they have a heck of a time maintaining a sense of objectivity—and typically have to jockey for authority throughout the project.
That's not ghostwriting. Those types of collaborations, in fact, often result in dashed dreams, broken friendships, and estranged colleagues . . . but happy attorneys.
Ghostwriting is much cleaner. You may not realize it, but ghostwriting has been around since the beginning of the written word. It's a fairly modern conceit that authors toiled over their works of art alone, shut up with nothing but their imagination, a sheaf of paper, and a fountain pen. The truth is that throughout most of human existence, the person with the ideas was not necessarily—in fact, seldom—the one who transferred those ideas onto a sustainable medium.
Think about it: just about every religion holds that their scripture was handed down or inspired by God, but logic dictates that a human hand etched those inspired words onto clay, stone, wood, or papyrus. Otherwise, they would all not only pretty much say the same thing (which they do) but they'd be worded the same way (which they're not).
And it's been the same for leaders, politicians, and people of rank and importance ever since. The person with the ideas dictates their thoughts to someone who preserves them in written form.
That might make you think ghostwriting is just an advanced form of editing. Sure, ghostwriters edit, but not until the tail-end of the seven-step nonfiction or eight-step fiction process.
So, what is ghostwriting as we approach the third decade of the 21st century?
A conduit.
Today's professional ghostwriting comprises everything traditional publishers used to do for all their signed writers and still do for their big-ticket authors: Structure, focus, and market positioning. Content alignment with reader expectation and supply-chain requirements. Tight, musical editing. Author preparation for strategic promotion and greatest ROI on all levels of investment.
But writers have no end of great ideas that traditional houses cannot invest in because publishing, after all, is a risk-management business.
Ghostwriting not only means making literary dreams come true, it means transforming first drafts ("my baby!") into publishable manuscripts. Ghostwriting is about elevating good ideas and great books into marketable literary properties.
That's what ghostwriting is.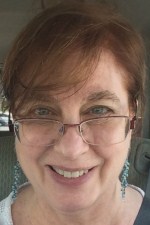 Claudia Suzanne is a consummate ghostwriter/teacher, understanding what authors need in order to successfully complete their book dream, and she has a finely honed talent for communicating what she knows to her students and clients. Popularly dubbed "The Einstein of Ghostwriting," Claudia has entertained and informed tens of thousands of writers, editors, journalists, and aspiring authors at countless writer and professional meetings, conferences, radio and BlogTalk radio broadcasts, webinars, and podcasts. Claudia was an invited expert on Penguin's Author Solutions Expert Video series and a featured entrepreneur in Orange County Business Journal and Norwegian Business Daily. Her signature title, This Business of Books: A Complete Overview of the Industry from Concept through Sales, earned her a 2018 Author of Influence Award from Connected Women of Influence.