The better a professional writer you become, the bigger and more important will be the contracts people ask you to sign.
But tempting as those financial figures may be (with all those zeroes to the left of the decimal point), you'll be foolish to sign without applying a little professional savvy to your contract evaluation process.
Here are some fundamental tips to guide you in contract evaluation:
"Sign This"
My most important contract advice derives from my very first book deal: I remember sitting in the publisher's office and chatting amiably about how great was my book concept and how much money we were going to make.
Eventually, the conversation wound down and the publisher looked me square in the eyes. He reached into a desk drawer and pulled out a sheaf of papers. "This is our standard contract," he said with a warm, friendly smile. "Sign it."
Instead, I started looking through the pages. Here was something I didn't like. There was another questionable arrangement. After a few minutes of flipping pages and deconstructing legalese, I looked up and said: "There are some things in this contract I don't like."
Without missing a beat, the publisher reached into a different drawer of his desk and said with no trace of embarrassment: "This is our other standard contract. Sign this one."
Watch Out for Claims
This warning may be just as important as the previous item: Most contracts for professional writing come with conventional language warning the writer not to plagiarize, infringe on any rights, defame, or violate any one of a great many laws governing creative work. They follow these injunctions with language in which you agree to indemnify and hold harmless (basically "reimburse") the publisher for any liabilities arising from your breach of any of those laws and injunctions. So far, so good.
But the lawyers like to sneak another word in here that threatens your entire economic wellbeing. I'm talking about the word "claims". Basically, most contracts require that you reimburse the publisher for payments made in response to claims that you breached one or more of those laws and injunctions.
Do you see the danger here?
Once you sign such a contract, anyone can make a claim that you violated certain rights, plagiarized, defamed, or did any of a number of bad things, and the publisher doesn't have to be concerned about whether or not you actually did it. Under the contract, the publisher can simply pay the claimant to go away – and make this payment entirely with your money!
This actually happened to me, once, and I learned my lesson. I have never since signed a contract making me liable to pay for unsupported claims. Instead, I insist on language to the effect that I must reimburse the publisher only for claims "proven in a court of competent jurisdiction."
Such language is no problem for me because I never plagiarize, defame, or do any of those other bad things.
Once or twice a publisher has been too bureaucratic or hidebound to accept my request for this new language, and so I wasn't able to make those deals. But I have no regrets; the danger is too large and too real to put myself on the hook for that kind of scam, no matter how lucrative the contract might appear to be.
Obligations of the publisher
Contracts generally bind all parties to both rights and obligations. When looking them over, it's easy and natural – and sensible – to devote most of your attention to your rights and your obligations. But it's more professional to take a few minutes to consider the publisher's rights and obligations, too.
For example, I once negotiated a book contract that gave me a wonderful share of revenues from the hardcover version, and less revenue from the paperback version. I signed it. But I didn't realize until later that the contract did not obligate the publisher to bring out that hardcover edition. Years later, I'm still waiting to see that book in hardcover.
I have to admit I've made this kind of mistake twice, not just once. But you can bet your bottom dollar I won't be making it a third time.
Play "What If"
Contracts tend to be written by people who are seemingly paid by the word. They rarely use one word when ten will do. As a result, contract language often gets very confusing and the whole point of what's required can get lost.
That's why it's useful to play "what if" to an extreme, just to see what results from the language of the contract you're preparing to sign.
Try some of these "what if" ideas, and any more that may appeal to you. What if:
The publisher goes out of business
The work sells millions of copies
The work sells almost no copies
You can't complete the work on time
The publisher never publishes the work
Someone plagiarizes your work
Someone claims you plagiarized their work
The more extreme and wide-ranging the "what if" scenarios you test, the more clarity you're likely to get regarding the contract.
NDA Hijinks
Non-disclosure agreements are increasingly common not only in contracts, but in stand-alone form that someone wants you to sign before you can even begin to learn about a project in which you might want to participate.
But the language here can get very tricky. One potential client asked me to sign a non-disclosure agreement that was so strict I discovered – by playing "what if" – that if I signed it I would be forbidden from revealing my own name!
Maybe these kinds of provisions wouldn't hold up in court, but it's easier, cheaper, and more practical not to sign such a sketchy contract in the first place.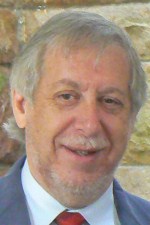 Robert Moskowitz is an award-winning independent professional writer who has written and sold millions of words in just about every format over five decades. He instinctively sees the big pictures, breaks each one down into coherent slices, meaningfully prioritizes and sequences those slices, and then executes the tasks inherent in each slice in very productive ways. Put more simply, Robert knows how to succeed as an independent writer, covering all the bases from soliciting assignments to delivering polished work, from pricing jobs to budgeting and managing personal finances, from organizing a conducive office environment to establishing and following sensible guidelines regarding life, work, and productivity. Having done all this, and having paid attention to how he did it, Robert is now in a position to pass along what he knows to others.