At this point you might be wondering how crowdfunding works and how to get started with a campaign. Here's a quick breakdown of the basic steps to initiate a crowdfunding campaign:
Choose a crowdfunding platform. There are several crowdfunding platforms available, each varying somewhat, appealing to different audiences, and offering different services. Prospective campaigners should research which platform would be the best fit for their project.
Create a campaign. A crowdfunding campaign is a way for project creators to tell their audience who they are and what makes their project important. Campaigners can use photos, upload a video, provide a summary, and devise reward levels to entice supporters. Reward levels should be cost effective, but offer a value or something unique and individual to those pledging support.
Develop a marketing plan. People won't simply find a project and financially pledge toward it unless the project is enticing and has momentum. It's the job of the campaign creator to build that initial buzz, so it's important to have a solid marketing plan in place before the launch of a campaign.
Promote and ask for support. Campaigners must reach out to their network and ask for support and help in spreading the word about the campaign. The more traffic the creator is able to drive to the campaign, the more momentum it will build. Shareability among supporters will increase if the campaign is exciting and the story compelling. How well the campaigner markets his or her story will often be the great determining factor of success.
Use the funds raised to bring your project to life. The campaigner will receive the funds and use them to make the project a reality.
There are several crowdfunding platforms to choose from, and you may want to research them to find the one that best fits your needs. Let's begin by looking at Pubslush and listing the features.
A vibrant community of writers, readers, publishers, and industry professionals that focuses on books and literary projects.
A flexible funding model allows authors to reach for the stars with their overall funding goal, but allows them to keep the funds they raise as long as they reach their minimum funding goal.
Personalized service provides hands-on campaign support.
Authors have accessibility to their own reader database and supporter analytics that provide authors with relevant campaign information detailing demographics and contact information.
Buy Now feature continues to drive traffic to the sales of the book post-campaign and inclusivity to the Pubslush community indefinitely.
A 4% platform fee allows more money to go straight to the project.
The Cause allows authors to participate in by giving back to worldwide literacy initiatives.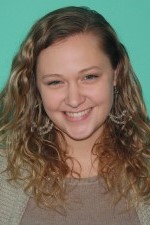 Justine Schofield was the development director of Pubslush, a global crowdfunding platform for the literary world that provided a way to raise funds and tangibly pre-market books and literary-based projects, before it closed its doors in 2015. Justine has become a prominent voice in the publishing industry and an advocate for educating authors and publishers about crowdfunding. She has contributed to IBPA Independent magazine, Self-Publishers Monthly, Book Marketing magazine, Business Banter, and many more online publications. She has spoken on panel discussions about crowdfunding for authors and continues to foster the growth and development of crowdfunding within the publishing process.