Would you like to see an article, series of articles, or columns you have written published not only in one publication or magazine but in many? How do you syndicate what you have written?
Writers such as William Safire, Dave Barry, and Kathleen Parker have become household names because their articles have been syndicated and appear in many newspapers. If you write regularly about a topic, you may be able to tap into syndication in order to reach a larger audience.
One approach is to promote a single article based on a book you have written or find a focus for a series of articles or columns, so you present yourself as an expert in a particular area. If you have already published a book and are doing speaking, workshops, seminars, or consulting in this area, this is a good place to focus.
A good first step is to get your articles or columns published someplace, even if you do it for free or for a small amount of money. This way you get the ball rolling by getting some visibility and building your credibility. Then you are not submitting an unpublished manuscript or collection of manuscripts for a proposed column or article series (the usual guideline is to submit five sample columns). Instead you have a published article, column, or article series to show. That buys you a more serious look from the get-go.
In effect, you are starting through self-syndication. Then, unless you want to take the time to repeatedly send queries to newspapers, magazines, online outlets, and other publishers and follow up to make sure you get paid, look for a syndication service—or syndicate—to represent you. Often syndicates will take 40%–50% of your income, but it can be worth the investment to take advantage of their already established reach and reputation. Additionally, having a syndicate represent you allows you to focus on writing and promoting your article, column, or article series.
This article explains how to use this two-step process of (1) getting your article, column, or article series published and (2) finding a syndicate to represent you.
Get Your Article Published
The goal is to have your article published. While it might be nice to get top payment for an article that is published, if you are planning to syndicate it, don't expect to get what writers often get for sole rights or first rights articles, such as $1 a word or more in top markets and $0.50–$0.75 a word in others. More typically, syndicated articles sell for about $20–$25 for an article in the 700- to 1,000-word range, or even less, with the sale typically based on only first-time rights for that particular market.
If you want to add in a bio or promotional material at the end of an article, a publication may often offer to run the article for free in return for the plug. Even if you pull the plug, the publication may still offer a relatively low amount, knowing you plan to seek other publishers for the column or series of articles.
My suggestion to improve your ability to find a syndicate—or even if you try self-syndication first—is to be willing to accept whatever publishing deals you can get, since it is more important to BE PUBLISHED at this stage than to be paid, as long as you are published in a fairly reputable publication. You can then use that publication as leverage in finding a syndicate to represent you.
Contact the nearest major city newspaper and a local weekly. Focus on getting two publications, and be open to the idea that the publisher may want to run your article series for free in return for including bio information about you. Also keep in mind that a publication will help you obtain the next publisher, and perhaps this next publisher will be willing to pay for your writing. If so, take into consideration the relative circulation of the different publications in setting your price, and be willing to negotiate down if necessary, since it is still more important to be published than to be paid well or at all.
That is exactly what I did with my column now syndicated in a dozen papers, including the Oakland Tribune and L.A. Downtown News. When I first approached the Oakland Tribune, the editor told me the publisher usually paid around $65 for an article of the size I was proposing—800–900 words. Yet, while the editor loved my column, the publisher turned it down because he didn't want to pay for an outside column. So I offered to do the column in return for printing my bio of about 50 words, and the editor pitched this offer to her publisher. This time he agreed. The arrangement was that my column would run in the Tribune and in 10 other East Bay papers. The Tribune would have first rights to my column in its market, and I could continue to pitch my column.
Then, with that agreement in place, I proposed the column to the L.A. Downtown News, a daily paper looking for lifestyle and career articles to appeal to about 50,000 business and professional people in the downtown L.A. area. This editor liked my column, too, and after some discussion about the cost of individual columns or a series of 13 of them, we settled on the series of 13 at  $20 an article, rather than $35 for just one. (The original price was based on about half of what the Tribune, a smaller paper, would have paid if it paid anything, and we worked out a package price for multiple articles.)
Get Copies of Your Column, Article, or Series
Once you have a publisher or two, the next step is using your published article, columns, or series of articles to your benefit. In other words, wait for the articles to appear, and then pitch to a potential syndicate about representing you.
Ideally, unless this is a single reprint article, wait for at least four and preferably five columns in one publication, and as many as appear by that time in the other. If it's a weekly column or article series, you should have these in four to six weeks. This happened with both the Oakland Tribune and L.A. Downtown News, as it took about six weeks, before I had five columns from the Tribune and three from the News.
When these articles appear, clip out copies from the print publication—or if there's an online edition, download that. While using the print publication is preferable, if it's inconvenient to get a copy, use the online version. That's what I did with the L.A. Downtown News, since the editor wasn't able to send me a copy, and I didn't have anyone in L.A. who could easily pick up a copy and mail it to me.
Create Samples to Send to Syndicates
If you are using clips, paste them neatly with the masthead or name of the publication and the date. Then, you can make copies or scan them into a GIF file and open that up in a word processing or publishing program (such as Microsoft Word or Microsoft Publisher), which you can print out. If necessary, format the GIF picture so it becomes a black-and-white image. If you use an online version, download the publication masthead and your article into a word processing or publishing program and print that out.
You are now ready to send samples of your already published article, column, or article series, along with a cover letter and self-addressed stamped envelope (SASE). Include a bio sheet, highlighting your expertise in the area that is the subject of your material. If your column or article already ends with a strong bio, or if you have a website with extensive material about you, direct the syndicate contact there since the syndicator's first interest will be in your already published material. So make that the focus of your pitch. (By contrast, if you are pitching an unpublished article or column, it may be better to include your credits in a strong bio to get the syndicator to want to read your unpublished material.)
Find a Syndicate
To select a syndicate, focus on contacting the larger syndicates that handle submissions from outside writers. There are several hundred syndicates if you look in the annual Syndicate Directory published by Editor & Publisher (comes out in August). But these listings don't provide much more than address and contact information, though some of the larger syndicates have ads showing who they represent. And a great many of these syndicates are actually self-syndicators or companies representing just a few writers and not looking to handle others.
Thus, you need to narrow down the search, such as with a list of syndicates, which identifies the major syndicates open to outside submissions and which includes information on the types of columns and articles of interest, such as the CCR Syndicates List. Other considerations to keep in mind when choosing the syndicate's best for you are these:
Types of columns and articles handled. Ideally, look for a syndicate that already handles your type of column or article series, although a syndicate may not want to handle your material if it is directly competitive with something they already handle.
Although syndicates are located all over the U.S., the largest ones are based in the major cities, including New York, Los Angeles, the San Francisco Bay Area, San Diego, Chicago, and Kansas City. Generally, in selecting syndicates to contact, look for those in the larger cities.
Size of syndicate. Ideally, look for a syndicate that has the largest number of subscribers or members, since those are potential buyers for your article, column, or article series. Another indicator of the power of a syndicate is the number of writers it represents and the star-power of these writers. Preferably, look for a syndicate that has (1) the most subscribers or members, (2) the most writer clients, and (3) the most high-profile writers. While it may be more difficult to get these most powerful syndicates to handle your material initially, consider going back later if you have been initially rejected after you have built up more credits, possibly by using a smaller syndicate for the first year or two.
Send Queries to Syndicates
When you send a query to a syndicate, generally start with an initial query letter, unless the syndicate specifically invites you to send materials along with your letter. Most syndicates ask for a query letter first. In some cases, you can query by email, but a formal letter still looks more impressive. Generally, don't send a fax unless you first get permission to do so, and at most, use the phone to check whether there is enough interest in your idea to send an initial query letter or to check for very recent contact changes. However, since there are usually only one or a few contacts at any syndicate, it is often faster and easier to send out your initial query letter with a few published samples or a bio than to call each syndicate.
If you already have an article, columns, or series articles published, you can include these along with your letter plus a bio. Or if you have extensive bio information on a website, you might let your publications speak for themselves and simply include a referral to the URL of your website. This way, your more powerful website can speak for you rather than a simple bio sheet.
Alternatively, if you don't already have any published columns or articles to send, include a bio along with a description of these columns. That was my approach when I initially contacted the Oakland Tribune and L.A. Downtown News. I started off with a one-page description to introduce the column plus a cover letter.
Once you have a request to send the material for your article, column, or series of articles, send them. While many publications invite email attachments, others want the material included in an email, and still others want copies sent by regular mail. Be prepared to follow up with these three approaches.
An advantage of this two-step approach is it enables you to send out multiple queries quickly and at little expense, since you are essentially sending a letter with 2–10 pages of additional information— a cost of about $0.50–$1 a query. This multiple-query approach also increases your chances of finding a syndicate and choosing among those who are interested in your project. With multiple syndicates expressing interest at this early stage, you can be selective in which to send additional information.
A good way to select and contact multiple syndicates is with a list that is formatted so you can easily cut and paste names and addresses or add field codes for sorting and merging. This way, you don't have to type each address individually. Instead, using a word processing program, you can cut and paste selected names and addresses onto your letters and envelopes or you can take the names you select and format them into a database for merging and sorting in a word processing program.
In selecting these syndicates, it is best to only send a query to one person at a particular syndicate. If there are multiple contacts, pick out the person who handles the type of material you have (i.e., news, features). Then, if that person isn't the right contact, he or she is likely to pass it on to the appropriate contact at that syndicate.
All syndicates ask for an SASE for submissions, so include this as a matter of course. You can use printed labels on your envelopes or run them through your computer to speed up creating them. If you are including materials that increase your postage beyond a single stamp, include just enough postage for a return letter unless you want the materials also returned.
Send More Information to Interested Syndicates
Once a contact at a syndicate has expressed interest, have your manuscripts ready to send—generally in standard double-spaced format. Include a short bio of 25–50 words at the end, and include any contact information, including your website and email address. Some publications may not use all of your bio or contact information, but they will usually be willing to include at least an email address so that readers can contact you with comments or possible story ideas for future columns or articles.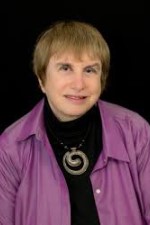 Gini Graham Scott, Ph.D., J.D., is the author of over 35 books, primarily nonfiction in the areas of business, personal development, relationships, psychology, criminal justice, and pop culture. She has published several fiction books, has several film scripts in production or represented by agents, and writes children's books. She has a syndicated column on relationships at work and in business in a dozen publications, including the Oakland Tribune, the Los Angeles Downtown News, and 10 other East Bay papers. She developed the CCR Syndicates List, which lists about 100 syndicates, due to searching for a syndicate to represent her own columns.
Syndicate List
General—Topic Syndication
Tribune Media Services International
United Media (Includes information about Scripps Howard News Service and Newspaper Enterprise Association)
Subject—Specific Syndicates