Two punctuation marks account for the biggest changes to the Associated Press Stylebook this year. The tiny hyphen (-) is being removed from many places where it was once used, and %—the percent symbol—is coming into its own.
The AP Stylebook goes through a big update every spring with the release of a new print version. The marketing for the new book always speaks of "more than 200 new and modified entries," but only a few changes tend to stand out in a given year: lowercasing the "i" in "internet" (2016), removing the hyphen from "email" (2011), and the acceptance of "they" as a gender-neutral pronoun in certain cases (2017).
This year is an exception—many changes stand out—with the May 29 release of the 2019 edition.
Editors now must decide whether and how quickly to implement these changes. Every publication is different, with its own style quirks. Even though the AP Stylebook is the main style guide for much of the news business and those in the fields of marketing, public relations, and corporate communication, it only strictly applies to those who write and edit for the Associated Press. Others are free to embrace whatever portions of the book they prefer.
Many said no way when AP did away with state abbreviations in copy (2014), for example. (The thinking is that state abbreviations such as Mich., Ala., Fla. are not easily recognizable to an international audience—or often a domestic audience.)
The biggest annual AP Stylebook changes are traditionally announced at the annual conference of ACES: The Society for Editing. This year's conference took place in Providence, Rhode Island, at the end of March, and a roomful of editors gasped, groaned, and cheered their way through a presentation by Stylebook lead editor Paula Froke.
The wow moment
ACES, also known as the American Copy Editors Society, started out as an organization of news journalists, and its conference attracts many editors who rely on AP Style. The Associated Press has been a guest at this conference for years. I was there in the front row, waiting for this year's "wow." There were several, but one in particular brought an audible gasp.
The new book's guidance says: "Use the % sign when paired with a numeral, with no space, in most cases." An exception is in casual use, such as "a zero percent chance."
The use of the percent symbol is probably the biggest change, but there are many important changes in how we use hyphens—they are removed from ethnic American designations such as Asian American, removed from many compound modifiers, and removed from prefixes that form a double "e." The book also adds guidance on when to call a racist act racist—one item in new umbrella category of race-related coverage. Other notable changes: data usually takes a singular verb, accent marks are now OK in names if that's the person's preference, the parenthetical "sic" should be avoided, and there is no rule (really) against split infinitives.
The 2019 edition publishes May 29.
Here is an article on the changes from the ACES conference. The AP Style Blog also has a short summary.  And Merrill Perlman took a good look at the AP Stylebook changes, starting with this column on AP's focus on terms and news coverage having to do with race and racism.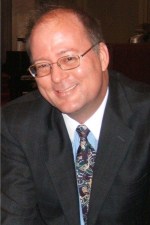 Mark Allen is an editor, writer, and teacher focused on helping people communicate with clarity and honesty. He has trained hundreds of editors and writers on a variety of topics, including the latest and most important elements in the Associated Press Stylebook and the Chicago Manual of Style. Mark has led conversations about copyediting and writing at conferences and workshops in Detroit, St. Louis, Las Vegas, New Orleans, Philadelphia, Portland, Columbus, Chicago, Pittsburgh, New York City, and York, England. He was the first freelancer elected to the executive board of ACES: The Society for Editing, and Mark currently teaches advanced copyediting for UC San Diego Extension's copyediting certificate program.