How can Twitter be used for business in just 140 characters per tweet? (Editor's note: Twitter now gives users 280 characters per tweet.) A reporter asked that question recently, and this is what I replied:
My posts serve a few different types of purposes (example after each, italicized):
Connecting 1:1 with people who are important in my industries
@TerryDean Thanks 4 following. Loved yr post about hypercopyitis–very in tune w/ my philosophy of copywriting
Exchanging useful information
@drmani Picked out an article for yr Heart Kids Tweetathon (honest copywriting)–have sent to my assistant to set up the download page.
Subtly demonstrating my skills and capabilities
Waiting for two different clients to send follow-up so I can write them knock-'em-dead press releases 🙂
Generating interest in an article I've written or found worthwhile
Is horrified at police violence against protesters AND JOURNALISTS at Repub Convention http://ping.fm/zeNHo [www.principledprofit_com]
Once in a great while, something about my personal life if I think people will actually find it interesting
Reunited with important old friends from NYC poet days after ~17 years–great visit!
I joined Twitter in the summer of 2008 and am finding it increasingly useful, almost addictive. I typically spend about five minutes, two or three times a day—but invariably I then spend some extra time following useful links that others have posted.
I have no patience for the "I had cereal for breakfast" type of tweet, and I unfollow people who chatter about nothing all day long and fill my box. But I'm finding it a nice little relationship-reinforcer, especially for those who know me very casually, as well as a fabulous source of information, a way of associating with new people I should know, and in some situations, a way to hear breaking news. I first found out that Paul Krugman won the Nobel Prize on Twitter. And by following HelpAReporter, ReporterConnection, and ProfNet, I'm able to get a jump on fast-breaking requests from journalists for story sources.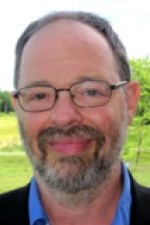 This article was excerpted with permission from Shel Horowitz's e-book, Web 2.0 Marketing for the 21st Century: The Missing Chapters of Grassroots Marketing: Getting Noticed in a Noisy World and Grassroots Marketing for Authors and Publishers, which is included with every direct-from-Shel order of either Grassroots book. Press releases, book jackets, sell sheets, and web pages from Shel (award-winning author of Grassroots Marketing for Authors and Publishers, Guerrilla Marketing Goes Green, and six other books) tell "the story behind the story."