The Self-Publish Pledge
I've been working with self-published authors since 2009. This pledge sums up what I wish all authors knew before they published.
I, ____________________________ (state your name), agree to abide by the following:
Writing
To hire an editor (if not a professional editor, a group of trusted friends or colleagues)
To print a bound galley / advance reader copy and have at least two other people review it
To publish a Kindle edition without an ISBN to give advance readers a page to post their review
To wait until I have positive feedback to assign an ISBN and release it for sale in print
Title & Cover
To hire a professional cover designer
To check Amazon to see what other titles already come up on Amazon when I search for my title
Pricing
To determine my print-book pricing using the IngramSpark book pricing calculator
To set the wholesale discount to 50% and allow returns (at IngramSpark)
To never let KDP assign me one of their free ISBNs, which would prevent me from using IngramSpark to sell to other retailers & libraries
Metadata
To request an LCCN from the Library of Congress.
To set up metadata for my ISBN with Bowker and confirm that it is valid at bookwire.com
Publishing
To hire a professional interior designer and confirm the conversion from my source manuscript is accurate
To set up my e-book directly with the three major marketplaces and avoid third-party aggregators/distributors, which limit my marketing options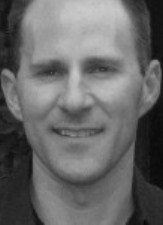 Authorpreneur Brian Schwartz is the creator of the award-winning 50 Interviews series. More than 500 authors have trusted Brian and his team to publish their work. The mission of Brian's practice is "to bridge the gap between self-publishers and traditional publishing by applying the proven strategies and techniques of successful independent publishers." To meet this objective, Brian launched AuthorDock in 2016 to provide authors an all-in-one secure portfolio management tool to manage deadlines, extended teams, and critical resources. Brian is also the developer of PubWriter, a click-to-publish publishing platform used by authors to create their own web hubs for publishing, promotion, and sales.