On Thursday, I awoke to do what I always did, and that meant checking my numbers on Amazon and my engagement on Facebook and making sure to post.
You see, I had a few important things to share with my audience—information of books available in Kindle Unlimited; a notice about other books able to be downloaded for free as part of a new promotion; and, of course, a pitch for my latest preorder.
However, something went wrong.
No matter what I did, the post wouldn't post; the image errored out. There was no Instagram or Facebook available. Moreover, the panic spread.
Soon, there was noise on Twitter about the social media breakdown. What could we all do, as the platform we'd been building was unavailable?
For many, this could be akin to an Armageddon.
Not so for me . . . you see, I'd been spending time not just building up my social media, but also my platform with my author newsletter.
A newsletter is a cheap and useful marketing tool that you as an author can successfully use to share your news, voice, and branding. Even more, it is a great way to engage with your readers and create a warm relationship. It is the first step to creating an audience that looks forward to hearing from you and about your news.
How do you start an author newsletter?
If you don't have a website, buy your domain. (Your website domain is your online real estate and where you want to direct your readers to find out more about you.)
Set up your author website and e-mail address.
Sign up with a newsletter provider, like MailChimp, and share the sign-up link to your social media.
Embed your sign-up link on your website.
By building your e-mail list for your newsletter, you no longer have to worry about your business relying on whether social media is still operational. Instead, you will have a direct line to your audience.
Now that you know newsletters are essential for your author-business, be encouraged. Today is a great day to start your author newsletter and connect with your readers.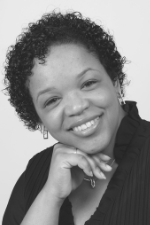 Tina Glasneck is a USA Today bestselling author of fantasy and crime fiction. Since 2012, she has created author events, has held online book fairs, and continues to assist authors on their journey. She frequently teaches on the topics of book promotion, author newsletters, as well as the business of publishing. Tina has published more than 20 books in the fantasy, crime fiction, and mystery genres. She persists in her vision and author goals to create a world of wonder through her fantastical tales.