June is audiobook month and it's a good time to examine how a segment of book publishing is doing. In fact, my firm conducted a radio tour to promote the Audio Publishers Association earlier this month, so I have a good feeling for the audiobook industry.
There are many plusses to audiobooks. Certainly, they are great for the blind or if you are traveling, whether it's a work commute or a long vacation, sometimes it's nice to just close our eyes and not stare at a screen or printed page and just experience a book in another format. It's also a great way to learn while driving, rather than just listening to mindless Top 40 songs.
Audiobooks can offer some interpretation to the book, because the reader uses voice inflection, injects passion and energy, and paces the listener. Hearing another voice, other than our own, also makes us feel less alone when digesting the book.
Audiobooks are not movie adaptations. We almost always hear, "The book is better than the movie." Audiobooks are word-for-word readings of the book. Sometimes they are slightly condensed versions of the book, but they aren't rewritten or altered otherwise.
Some prefer how-to-type audiobooks. Want to learn a foreign language or improve on some aspect of our life? Listen to an instructional audiobook. Others like travel guides in audiobook form. Some may want to consume fiction via audiobooks. It's nice to know that we have so many choices to take in our books today—printed, e-book, audiobooks, etc.
My son recently listened to an audiobook, Marley & Me, about a man's relationship with his dog. He's only six and I was surprised he patiently listened to several hours of a story, intended for grown-ups. He told me he imagined what the dog must have been like based on the vivid descriptions voiced to him. It's a great tool to help kids read when they are young and they are like sponges, taking everything in with such enthusiasm, openness, and acceptance.
Here a few factoids from the Audio Publishers Association (APA):
According to data from the APA, audiobook listeners are affluent, well-educated book lovers who use the audio format to fit more books into their lives.
In the past year, 90% of listeners read at least one book.
People who listened to four or more audiobooks read about 15 books in the past year, compared to six books read by people who don't listen to audiobooks.
Authors love audiobooks too. Brad Meltzer, Stephen King, Judy Blume, Barbara Taylor Bradford, Tom Wolfe, and Lisa Scottoline all listen to audiobooks.
The average audiobook listener spends about five hours a week listening.
Audiobooks are a great tool for building literacy. Teachers and librarians report that listening to audiobooks helps children build better vocabularies and also helps them to read with better expression.
As a writer, think about how you can create an audiobook for your market as well.
[Editor's note: In the years since this article was published, audiobook sales have continued to grow. The 2017 report, which was released in June 2018,  from the Audio Publishers Association marked a six-year trend of double-digit growth in audiobook sales in the United States.]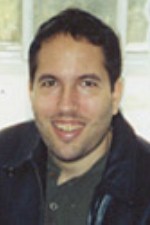 Brian Feinblum is the chief marketing officer of Planned Television Arts (rebranded as Media Connect), the nation's largest and oldest book promotions firm. Brian has worked in the promoting industry since 1989 and has worked with clients of varied professions such as magician David Copperfield and best-selling author Og Mandino.