If you are—or want to be—a working professional writer, then it's time to realize (or remember) that being able to write a great piece is winning only half the battle.
The other half is being able to sell it.
As far as I can tell, there are only two ways to sell your work:
Find your own audience that is willing to pay to read your work.
Convince someone who already has a paying audience to provide your work to their audience.
I'm all in favor of finding your own audience. I've self-published several books, and I plan to do more. I've known or heard about people who've started their own publications, promoted their own blogs and websites, crowd-funded their books and other writing projects, and so forth. I've even met people who have sold their own poetry on street corners for as little as 25 cents a pop.
There are lots of ways to find your own audience, and I encourage you to try some or all of them en route to building your writing career. But it's always helpful to take the easier route and piggyback your desire to be published on someone who already has access to a paying audience.
Again, I believe there are basically two ways to do this. First, you can write whatever you want and then hope to get someone to pay you for it, or second, you can find someone willing to pay you for writing something they assign to you, whether that's a newspaper or magazine article, a book, a poem, a white paper, liner notes, a website, a blog post, or anything else.
Here's how to make getting such an assignment even easier.
Try a lot of avenues to a wide range of outlets (and keep trying new ones)
Selling your work is something like a lottery: you can't win if you don't play, and the more entries you have working for you, the greater your chances of winning.
If you're interested in writing magazine articles, make contact with a lot of publications and editors. If you want to write a book, talk to a lot of agents. If you're interested in ghostwriting, beat the bushes for lots of different potential clients.
Accept that this is part of the business, and like any professional looking to make a sale, recognize that every rejection brings you one step closer to a "yes."
Be flexible, professional, and easy to work with
Maybe if you're the next Hemingway or Doris Lessing, you can afford to be grumpy. But if you're not, or not yet, then make it pleasant and relaxing to work with you. Hold your complaints, say "yes" as much as you can, and try to find ways to work around the unpleasantries that come with almost every assignment.
I remember when I was young and reporting for a newspaper in Philadelphia, I would sum up the entire wisdom of the world—as it pertained to the topic at hand—in the last paragraph of every article I wrote. The editor would inevitable chop that last paragraph for reasons of space.
I could have gotten angry. Instead, I simply put that wisdom into the second to last paragraph.
Of course, if things get too terrible for you, you can always find a different outlet for your work. But don't burn any bridges on your way out. You never know when you may have to re-cross that bridge on your way back.
Always have a "next" project to offer
Whenever you sell something, immediately implement the successful professional writer's "two step": First, deliver what you promised on time and as terrific as you can make it. Second, start setting the stage to sell to this outlet more of your work.
For the professional writer, a sale is not the end of the process, but the beginning.
Go back to the best wells again and again
Although following these directions will eventually net you a variety of places to sell your work, some will inevitably be better than others: more interesting, challenging, lucrative, friendly, easy, or whatever.
Don't be shy; keep going back to these outlets with better and better ideas, as well as better and better work. What I am saying is if you have found two peach trees, and one produces better peaches, isn't that the one where you should do most of your picking?
Keep adding new arrows to your quiver
As a professional, part of your job is to keep improving and delivering better and better work in a wide variety of genres, styles, and formats. You'll find that trying to sell to new outlets is far easier if you have more skills, abilities, and offerings to show them.
Sell the same prep-work over and over
You may have noticed that successful professional writers often touch on the same topics, revisit the same information, and appeal to the same audiences over and over again. Of course, you want to grow as a professional, but if you spend a lot of time and effort digging into and mastering a certain topic, why not get the most from your investment? You'll find it's easier to sell the second and third items resulting from that work than it was to sell the first.
Piggyback on your best ideas
One of the techniques of brainstorming is to piggyback on others' ideas. For example, I might suggest "let's paint it red," and then you might piggyback on that by suggesting "let's offer it in seven different colors."
But you don't need others' ideas for piggybacking to work. Whatever idea you're working on, you can probably use that idea as a jumping off point and find some other idea(s) that will also yield good material you can sell.
I have consistently used these techniques to maximize the results of pitching my work to publishers, editors, writing partners, and clients. They may have little to do with the craft of writing, but they have a great deal to do with keeping me in the writing game when other "writers" have dropped out of the creative world in order to keep food on the table.
Of course, it's important you maintain your primary focus on writing rather than on getting your next assignment. But if you lose sight of selling, there's a chance you'll fairly soon be writing for an audience of one.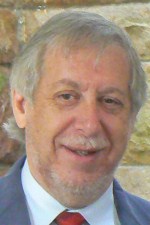 Robert Moskowitz is an award-winning independent professional writer who has written and sold millions of words in just about every format over five decades. He instinctively sees the big pictures, breaks each one down into coherent slices, meaningfully prioritizes and sequences those slices, and then executes the tasks inherent in each slice in very productive ways. Put more simply, Robert knows how to succeed as an independent writer, covering all the bases from soliciting assignments to delivering polished work, from pricing jobs to budgeting and managing personal finances, from organizing a conducive office environment to establishing and following sensible guidelines regarding life, work, and productivity. Having done all this, and having paid attention to how he did it, Robert is now in a position to pass along what he knows to others.