Sometimes, when you're creating a work, you find just the right quote, passage, or photo that you want to use that will underscore your point or bring something special to your work. Seeking permission to reuse that material might seem an onerous task. Should you just rely on Fair Use and insert that third-party material into your work? What steps can you take to protect yourself from infringement?
As you already may know, U.S. Copyright Law exists to help promote creativity and innovation by providing a framework for protecting a creator's interest in (and all benefits from) their work. It is a creator's sole right to sell, distribute, or create derivatives of their work. Thus, infringement occurs when another party uses, represents, or adapts another person's intellectual property as their own without proper permission.
That said, a statutory framework called Fair Use (in section 107 of the Copyright Act) exists as part of U.S. Copyright Law. This provision provides for reuse of materials without permission under certain specific circumstances, but particularly in cases of news reporting, criticism, teaching, scholarship, and research. The Fair Use doctrine requires the evaluation of four factors in determining whether a particular usage is "fair" or not. These factors are:
The Purpose and Character of the Use (The main consideration here is whether the use of the existing material is commercial or for education, as well as whether the new work is transformative. This factor is usually weighed along with the other factors below.)
The Nature of the Copyrighted Work (Or, how the new work relates to the original. Here, a more creative work is less likely to enjoy protection under fair use than a factual work. Further, using an unpublished work is less likely to be considered "fair.")
Amount and Substantiality of the Portion Used in Relation to the Whole (In this case, courts consider the literal amount of the work taken as well as whether the "heart" of a copyrighted work was taken by the new work.)
Effect of the Use on the Potential Market or Value of the Original (In this case, whether the new work might "take away" sales or perceived value from the original work now or in the future.)
So, what does all of this mean for the work you're creating with third-party content?
You should consider Fair Use when creating your new work and use these factors as guidelines for how a judge might decide an infringement suit against you. Although all four factors are considered together, the first and fourth factors tend to be weighed more heavily. However, each judge will use previously decided cases to inform their decisions. One thing to keep in mind is that if your work is meant to be sold for a profit (and in reality, many of us are rightly interested in profiting from our work), and your work might also compete against the original work in some way, then it's entirely possible that you might be found guilty of infringement.
Unfortunately, there have not been any bright-line rules that you can apply to Fair Use in terms of number of words or amount of a work (cropping, alteration, etc.). Fair Use becomes particularly difficult to decide when the original work is a song or a poem, which is by nature a much smaller composition with more at its essential "heart" that, if borrowed, could be considered infringing.
All of this said, the U.S. Copyright Office has now created a Fair Use Index, which provides a convenient way to review case law and help courts (and the public in general) understand the current thoughts on reuse of material under the Fair Use doctrine.
In the end, Fair Use is a personal assessment of risk. You should consult your legal counsel for their opinion on your usage if you are unsure. Considering the penalties for infringement can result in damages that range from $200 to $150,000 per instance, your best practice may be to either seek permission for the material or find a suitable replacement.
For more information on Fair Use, review the U.S. Copyright Office's Fair Use Index or check out this article from the Association of Research Libraries.
Legal note: This article is provided as educational reference material only and does not constitute formal legal advice. You must consult your own legal counsel to determine whether any of this material is appropriate for your needs.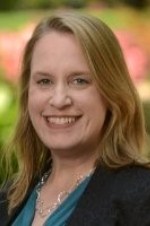 Mary Jo ("MJ") Courchesne is the owner and principal consultant of Gryphon Publishing Consulting. A publishing veteran with more than 20 years of experience in trade, academic, and direct-response publishing, she has spent the last 18 years specializing in licensing, subsidiary rights, and permissions. MJ is a polished presenter on copyright, and she firmly believes that everyone from authors to publishers to corporations should know their rights when it comes to intellectual property. To that end, MJ served as adjunct professor in the George Washington University's Masters in Publishing program for 11 years, instructing a course titled Editorial Content, Rights, and Permissions. She has also presented sessions on rights at the Independent Book Publishers Association annual conference and is a member of IBPA as well as other publishing organizations such as the American Society of Picture Professionals, the Society of Children's Books Writers and Illustrators, and Washington Publishers.