It's summertime and the livin' is easy, but some of our kids might want to make use of the vacation months to do some writing. While summer is traditionally a time when many kids are encouraged to read a lot, writing is also something they might enjoy doing for fun and as a way to fill the dog days of the season.
I've never forgotten the first publications I created, back in my high school days: a literary magazine I put together with friends after being turned down for the official school version, and a "yearbook" for a summer leadership program I was in one summer. I still have copies of both (and I still remember the smell of the ink from the A.B. Dick mimeograph machine). Today's kids are probably a lot more sophisticated than I was when it comes to producing versions of their own writing; you might be pleasantly surprised at both the content and the look of what they come up with.
In many communities, finding writing opportunities for kids might be easier than you think. In my hometown of Rochester, New York, the Writers and Books literary center has a Summer Write program for youngsters. I'm sure many other communities have similar programs, so if your kids want to write the summer away, a first step would be to look for a local or regional writers' or literary center to see if it hosts anything along these lines.
If that doesn't work, look into your area high school continuing education programs; library system; bookstores—both chain and independent—and book clubs; museums—especially children's museums—and art galleries; newspapers (there's a national Newspapers in the Classroom program that might work with you on this kind of project); colleges and universities; or various not-for-profit organizations—the local YMCA/YWCA, JCC, etc.
And of course, if your town doesn't have such resources, consider being the innovator and starting a kids' summer writing project yourself. It can be as small as you and your own children; it could be a neighborhood project; it could even become city-wide. And your successful summer program could become a year-round activity.
If you do get involved in such a project, be prepared to help kids come up with ideas to write about. Encourage them to be creative with fiction, poetry, graphic novels, even playwriting! Put the focus on writing not how it is written, especially if they're very young. Ask them to share what they write, but be prepared for some children to be shy about showing their work. Also be mindful just in case anything evolves that suggests someone needs help with challenges such as bullying or abuse.
It's never too soon to encourage children to express themselves in writing.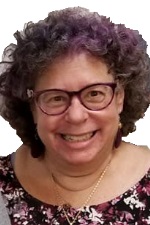 Ruth Thaler-Carter has been a full-time freelance writer, editor, proofreader, and desktop publisher for more than 30 years. She has been published locally, regionally, nationally, and internationally in, and does editing and proofreading for, publications, websites, service firms, and businesses. She sold her first freelance articles when she was still in high school. Renowned as a skilled networker, Ruth is a newsletter editor, publication author, speaker/presenter, blogger, program host or planner, and chapter leader. In 2006, Ruth launched the Communication Central "Be a Better Freelancer"® annual conference to help aspiring and established freelancers find greater success and connections with colleagues. Ruth received the Philip M. Stern Award of Washington (DC) Independent Writers for service to freelancers; the Writers and Books Big Pencil Award for teaching adults and contributions to the literary community; EFfie awards for writing, editing, and newsletters; and the APEX award for feature writing. Ruth was also the IABC/DC Communicator of the Year.