Whenever I have moved to a new house, I experience the same kind of organizational difficulties.
For example, if I am inspired to sit and write a story, but I can't because my chair and desk are cluttered with moving boxes. I'd like to move the boxes, but I can't put the boxes in the closet because the door to the closet is blocked by a large piece of furniture. I'd like to put the furniture where I want it, but I can't because the floor in the room where I want it needs painting. I'd like to paint the floor, but I can't because I don't have the right color of paint. I'd like to go buy the paint, but I can't because my car is in the shop.
And so forth.
As a result, I'm frustrated and I lose out on that particular swirl of inspiration to write that story.
Later, when everything in my new house is squared away and I am settled in, when I want to write a story, I'm in a great position to do so. I can immediately sit at my desk, grab whatever tools I need for writing, and get to work.
Over the years I've learned that one of the ways writers become professional is by surrounding themselves with the proper tools and the most comfortable systems they need to work more effectively.
In short, they create an effective writers' office.
Generally, this entails:
A comfortable space in which to work, whether that's a garret or a patio, a soft bed or a hard chair, a high tech hardscape or a Victorian drawing room.
The right tools, whether that's a good pen and plenty of paper or a touch-screen laptop, or a lightweight laptop with Scrivener or Pages software, or a heavyweight desktop computer with Dragon or Speech Recogniser.
The right aural and visual environment, whether that's dead quiet or heavy metal guitar shredding, a breathtaking view of a mountain lake or a bust of Hemingway at your elbow.
The right reference materials, whether that's your own notes on preparatory thoughts or props that help you get in your characters' frame of mind, an encyclopedia or an internet connection.
The right feeling, whether that's a creative mood, a historic sense of writing well in that place, the takeaway after proven warmup exercises.
An effective office is as important a support of your best writing as an effective wardrobe is in helping you look and feel your best.
The time you spend setting up and maintaining your office will pay dividends over the years as you gain career momentum and add emotional power to your most important writing efforts.
I can recall many times that helping aspiring writers create solid platforms on which to work has led to the launch of far more satisfied and successful wordsmiths.
Setting up an effective writer's office is different from, but akin to learning the proper footwork or other fundamentals of a sport. Not only my own experiences, but those of others I have helped, make clear that it's so much easier to concentrate and produce compelling material that accurately reflects your thoughts and feelings when you don't keep butting up against practical impediments and obstacles.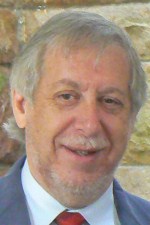 Robert Moskowitz is an award-winning independent professional writer who has written and sold millions of words in just about every format over five decades. He instinctively sees the big pictures, breaks each one down into coherent slices, meaningfully prioritizes and sequences those slices, and then executes the tasks inherent in each slice in very productive ways. Put more simply, Robert knows how to succeed as an independent writer, covering all the bases from soliciting assignments to delivering polished work, from pricing jobs to budgeting and managing personal finances, from organizing a conducive office environment to establishing and following sensible guidelines regarding life, work, and productivity. Having done all this, and having paid attention to how he did it, Robert is now in a position to pass along what he knows to others.