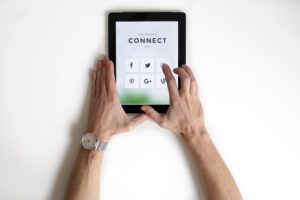 Are you struggling with how to get readers to notice your books? With many new books, movies, music, and other forms of entertainment released daily, there is a lot of noise happening online. Unfortunately, "Buy my Book" messaging doesn't cut through it.
Are you frustrated by not only how long it takes to create content to post on social media but also on how to be your authentic author-self when posting online? Maybe you regard social media as a time suck that might not even help with gaining potential sales and reaching new clients.
But I have great news for you: social media is one of the most effective ways to increase your reach to both older and potential new readers. The caveat is that you need to have engaging and valuable content that warms your audience to your message and your brand.
Which Social Media Sites Does Your Ideal Reader Use?
Just like not every book will be for everybody, not every social media site is going to be the ideal site for every author. Please note, you do not need to be on every platform.
The demographics of your ideal reader should determine which social media site you are on. I suggest a max of three social media platforms, but even just being active on one platform is fine. (You can view the demographic information from 2019 for the different platforms at Sprout Social.)
Sites that are great places to begin, with less work and more reach and value, include
Facebook, which allows you to interact with readers on your author page, but even more importantly, in Facebook groups. Facebook remains the heavy-hitter for the social media market share and is used by a majority of Americans amongst all age ranges.
Instagram, which is very photo-centric and requires great images. This is a place where people scroll and search through the use of hashtags. However, a great option is the Instagram Stories. Instagram's main audience skews younger and is more female-centered.
Pinterest, which is very photo-centric. This social media platform is growing, but this offers a way to lead traffic to your website based on the pins you post. For example: Say that your book is set in Regency England. You've done all of this research for your book. You can take that information to create fact-based content and link it to your website. These pins will stay pretty much evergreen.
LinkedIn, which allows you to connect with professionals by providing valuable content. Do you have a business-focused book? Are you writing nonfiction?
Twitter, which has a faithful base. Its strength is that it has a chronological feed. However, what is important to know is that a large portion of its user base is also located outside of the United States. If you are wanting to grow your international reach, Twitter seems to be a great option.
By knowing what these platforms require for success, you can implement their use in your promotion and content delivery strategy.
What Is an Author Brand?
An author brand is more than the fonts and color scheme used on postings (which should all be consistent), but it is the promise of what you, as an author, bring to your reader. What can your reader expect from your type of stories? From your voice? What are the three things that are the pillars of your voice and writing?
What Are the Keys to Using Social Media Effectively?
Know your brand.
Stay on brand.
Curate your content. For example, if you write sci-fi, you want to post about science, how science is helping, and how it ties into your work.
If you write about mystery, then talk about how crimes are solved, the layers of a criminal investigation, etc.
If you write about love and romance, then depending on your steam level, write about those things (but make it PG-rated so that you don't get reported and banned from Facebook postings). For romance readers, everything is about the promises of love and romance, and the hot, appealing partner.
Military books, LitRPG, e.g., you can show how you support the military. Talk about facets of the military that fascinate you or quotes from prior generals that inspire you. You could even do a post about tactical precision or share newspaper articles and blogs about neutral military research. If you write about mythology, then dig into that particular mythology, sharing tidbits that people might know, and might not.
Everything that you post is to make it clear to your reader and the potential reader as to what they can expect from you and your writing.
How Often Should You Post?
Post up to three times a day on social media (at the minimum of once a day).
The algorithm on social media encourages postings that do not lead offsite. The more you post on social media, and positive engagement you receive from those posts, the more your natural reach will increase your engagement with readers naturally with your content.
What Is One of the Most Cost-Effective Ways to Communicate with Your Audience?
Social media posting is one of the most cost-effective ways of communicating with your audience.
When you provide your audience with value, and it responds with positive engagement, social media then shares that message further and wider. But what is value? Value comes in the shape of entertainment, knowledge, and inspiration. When posting, ask yourself what the response you want your audience to have from your post is. Is the purpose of the post to increase their awareness of your branding, i.e., are you posting Game of Thrones memes because you write about dragons, sword, and sorcery, or fantasy?  Is the quote you're posting from Thomas Edison on brand or just your personal message of encouragement? Yes, this matters as you want to ensure that your message is on-brand with your content. Although such a quote might inspire, if it does not align with your brand's message, you might want to find a quote that does align with your author brand.
We've talked about why to post and what to post, but now, let's talk about the percentage of content versus self-promotion.
The social media rule is 80% content, 20% promotion. This rule means that 8 out of 10 times you are posting to your brand's promises without trying to sell to anyone directly. The other two times, you can post specifically about your books with a buy link.
So, for those eight times, you are posting about topics brand adjacent—things that are connected topic wise to your author brand, as we determined above.  The goal of these posts is to build your engagement, get your readers liking, commenting, and talking about these topics that you are so passionate about, as well as make them warmer to your brand's message.
Social media doesn't have to be a time suck. By having a content calendar, you can preschedule your social media postings, which will cut down on the time it takes to create new content. Additionally, by having a calendar, you have direction as to what you can post on each day.
Tools available for scheduling include Hootsuite, Buffer, and Tweetdeck. Additionally, Facebook also has an option on its pages that allows you to schedule your post, so you don't necessarily need an outside tool if you are only posting on Facebook. Social media scheduling tools are more useful if you are using multiple social media sites or want to schedule a post on a site that does not allow scheduling, like Twitter. For example, Twitter doesn't let you schedule posts, but Hootsuite makes it possible to schedule and then post on Twitter for you.
Actionable Points:
Make a daily post that aligns with your author brand. Use an image with your post. Images get more engagement than plain text. You can create quote graphics with Canva. Make sure that your message is always on-brand. You can find quotes at BrainyQuote. You can copy the quote and paste it onto your image in Canva, and then post it. Use a hashtag, if applicable, in your text when posting it on social media to increase searchability.
Be consistent. If you can't post daily, schedule your posts for the week.
Engage with your readers, building relationships, making sure to respond to any comment made on your posts.
Want a free tool to help with your content? Download your FREE weekly content calendar, which includes social media post suggestions and potential hashtags. This tool will help spark your ideas for your content creation and help increase your engagement on social media.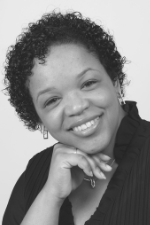 Tina Glasneck is a USA Today bestselling author of fantasy and crime fiction. Since 2012, she has created author events, has held online book fairs, and continues to assist authors on their journey. She frequently teaches on the topics of book promotion, author newsletters, as well as the business of publishing. Tina has published more than 20 books in the fantasy, crime fiction, and mystery genres. She persists in her vision and author goals to create a world of wonder through her fantastical tales.