How come there aren't any theme parks dedicated to books and publishing? I think it is a billion-dollar idea waiting to be acted upon. I am sure one day we'll see billboards or Groupons for AmazonWorld—or maybe Barnes & Noble Land. Wouldn't you bring your family and friends to a place that celebrates ideas and creativity, that honors the written word and free speech, and that makes reading fun?
This past week I had the pleasure of taking my wife and two young kids to several theme parks in Orlando. Never mind that the parks only cater to people who can afford to drop $100 per person per day and who are willing to pay for the right to then purchase overpriced food and licensed products that further promote their properties. I also paid the tourist tax (speeding ticket) for attempting to turn the 180-mile trek to Boynton Beach from the parks into a quicker excursion. We had a great time and plan to be back again—albeit with a lighter wallet.
The theme parks have the right idea—they hype their existing content and repackage it in a way that makes it appealing to all ages. If movie studios can do this, why not publishers or those in the book industry?
Books connect to everything because they are written about everything—real and imagined, past, present, and future. A theme park can show what a book looks like in different languages. It can show us how books are treated globally or culturally. It can show us how books entertain, educate, enlighten, or inspire. Books, like the Bible, can be powerful, or they can be merely thrill-seeking, like Fifty Shades of Grey. The park can reflect a diversity of thought, significance, creativity, and commercialism.
Maybe bookstores should be turned into theme parks. Then they'd become entertaining destinations and people would want to be where books are.
The publishing industry is like a play yard. It has tradition. It has many facets to explore—the legal side, the cultural side, literacy, how books influence people and societies, and how our history is preserved in books. There are millions of words in millions of books and not one theme park is dedicated to books.
We have museums dedicated to art, history, and science. We have zoos and circuses to highlight nature and animals. county fairs, championship sporting events, theme parks, amusement parks, and huge concert arenas . . . even businesses have conventions. When we think about it, most industries have a hall of fame. Yet there are no publishing theme parks.
Can't we muster together a little bit of Trump extravagance and apply it to books and come up with a place that exceeds what is offered at the biggest palaces of fun in the world? We can! A book park could be divided into so many unique sections that highlight interesting aspects of the book industry, such as
All-time best-sellers
Historically-significant books
The evolution of publishing technology
The history of the printed word
The future of books and all formats
Books turned into audiobooks, TV shows, movies, plays, etc.
How books are written
How they are acquired, edited, packaged, sold, promoted
Self-publishing
E-book mania
Era-specific books such as 18th-century romantic poets or 1950s sci-fi
Region-specific books such as those by or about the south
Book-specific sections such as Catcher in the Rye or Chicken Soup for the Soul
Author-specific sections such as the works of John Grisham or Janet Evanovich
Genre-specific sections such as what's new in erotic vampire thrillers or diet and fitness
Think of what can be sold:
Food
Games/Toys
DVDs
CDs
Clothes
Stuffed animals of book characters
Replicas of things referenced in the books
. . . and BOOKS!
There can be displays that include:
Book showcases
Videos
Rides
Games
Lectures
Readings
Reenactments
Workshops
Concerts
Tricia contests
Historic manuscripts
Printing presses
E-book devices
Maybe there'd be a university on site, a special academy that is a school for writers and those who want to work in the book publishing industry.
There could be sections for adults and children. There could be sections of books highlighting industries such as automotive, gardening, or sales. There could be a hobby section, a fantasy section, a children's section—really, you could put anything in the park as long as it relates to books. And everything connects to books.
Of course, some might say the best way to honor books is to buy and read them, share them, and live them. But imagine a place that bibliophiles can call home, a place that is part library, bookstore, e-reader, website, Disney, Vegas, Indy 500, Miss America Pageant, Mall of the Americas, Mardi Gras, and Time Square.
Take me to Book World—or write a book about such a place. Book World should exist and needs to. Books are still popular but they also are under many threats. It is not government censorship or Communism or war that threatens them. It is cultural laziness, a degraded education system, economics, and entertainment competition that puts books in danger. Book World could be a great boost for the publishing industry, while being fun for the whole family.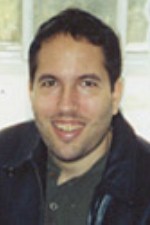 Brian Feinblum is the chief marketing officer of Planned Television Arts (rebranded as Media Connect), the nation's largest and oldest book promotions firm. Brian has worked in the promoting industry since 1989 and has worked with clients of varied professions such as magician David Copperfield and best-selling author Og Mandino.