Don't be fooled—I'm not referring to the price tag being small. What I'm saying is that the more granularity the better when compiling your estimate for services, particularly for a first-time client or someone who hasn't worked with freelancers before.
There are three primary reasons for being detailed in an estimate:
Showing significant detail indicates that you listened intently to the client's request and understood all the nuances. Essentially, you're repeating back to them what they told you—communicating that you're on the same page. From a visual perspective, a comprehensive estimate conveys more authority. (Think of how you perceive estimates on, say, automobile repairs—even if you don't understand what all the line items mean.)
If the client wants to negotiate, a detailed estimate gives you a lot more wiggle room to take out specific tasks rather than just decreasing your price.
Finally, having a formal list of work-product tasks in your estimate and agreement/contract puts you on much firmer ground if your client is inclined toward scope creep. You can (politely!) point to the document to say "that's outside our scope, here are the ramifications."
Following the rule of "the newer the client, the more detail is required" is guaranteed to save you headaches. As time goes on and you develop a strong, trusting relationship with a client, it becomes less necessary to give quite as much detail, particularly if projects are somewhat obvious.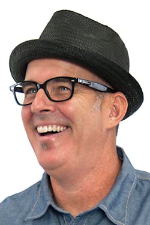 Jake Poinier made the leap into freelance writing and editing in 1999 after a decade of positions in the publishing industry, giving him key insights from both sides of the desk. As the founder and owner of Boomvang Creative Group, he has worked with a diverse array of Fortune 500 and small businesses, consumer and trade magazines, and independent authors. Jake is committed to helping freelancers improve their businesses and shares his knowledge and experiences frequently as a speaker at industry conferences, through webinars, and on his blog.